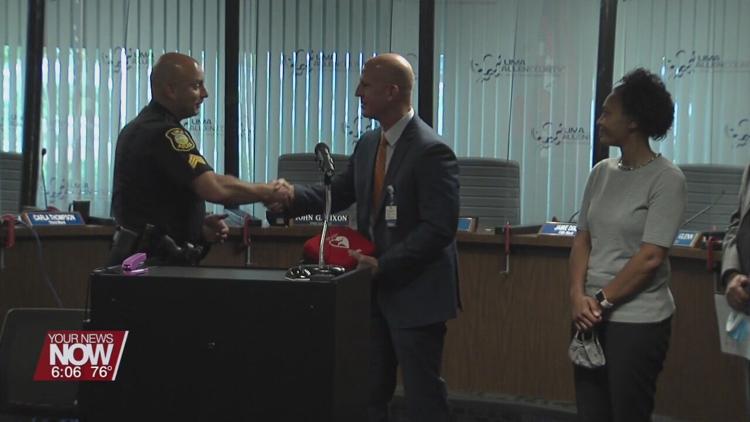 The Lima Police Department receiving a donation that will help officers help others.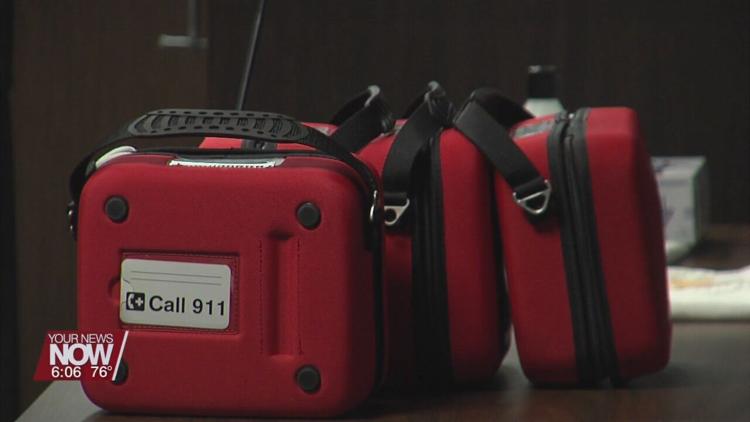 Mercy Health-St. Rita's donating 8 automated external defibrillators to the Lima Police Department. They will be put into cruisers that are out on the road to assist officers if they arrive first on scene with a person in cardiac arrest. Time is of the essence in these emergency situations.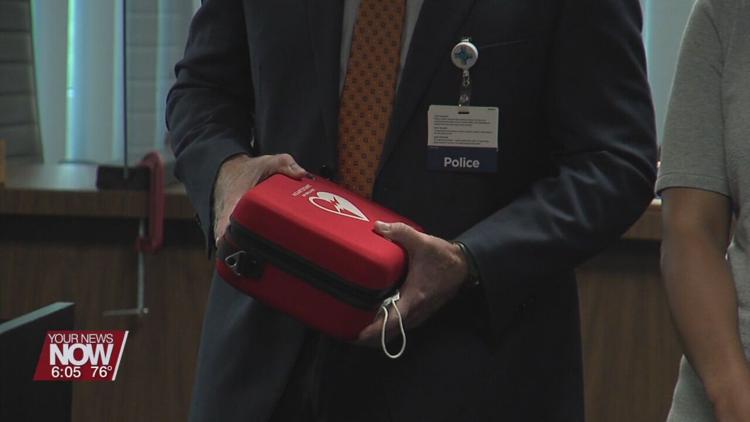 Sergeant Curtis Hile explains, "Unfortunately you know it's going to be a bad situation we're going to have to use it in. But when we need it, we need it and hopefully we will be able to utilize that to make a good outcome for someone that is in a medical emergency"
St. Rita's Chief of Campus Police Gene Smith adds, "It falls right in our mission of taking care of our community health and safety and all that. AED's when you need them you need them. There's no replacement for it. CPR is that stop gap but if that heart needs to be shocked then they need to have that equipment to be able to take care of those people in those critical life safety moments,"
The donation comes as St. Rita's is replacing their A-E-D equipment and giving the still viable equipment to the police department to potentially save a life.