A Wapakoneta landmark was vandalized and the owner and others want to know who's behind it.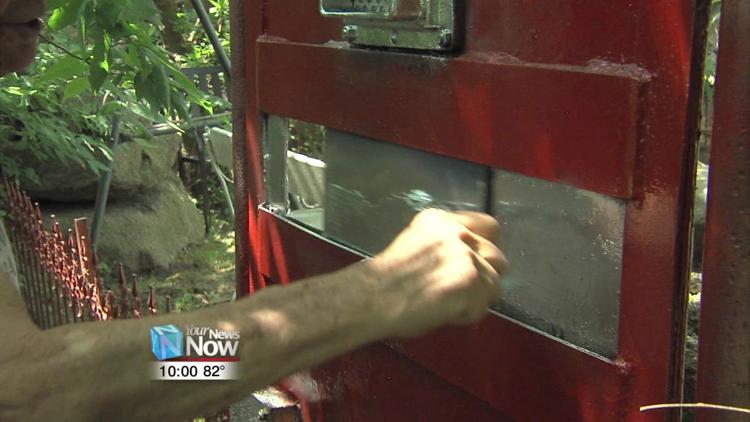 Jim Bowsher is the owner of the Temple of Tolerance. The jail cell door use to house the Dillinger Gang members has been there for about ten years. On Monday Bowsher found the well-known door spray painted blue. Since then he has repainted it.
The suspect who vandalized the door has not been identified. But Bowsher doesn't want to press charges and hopes to talk to the person who did it.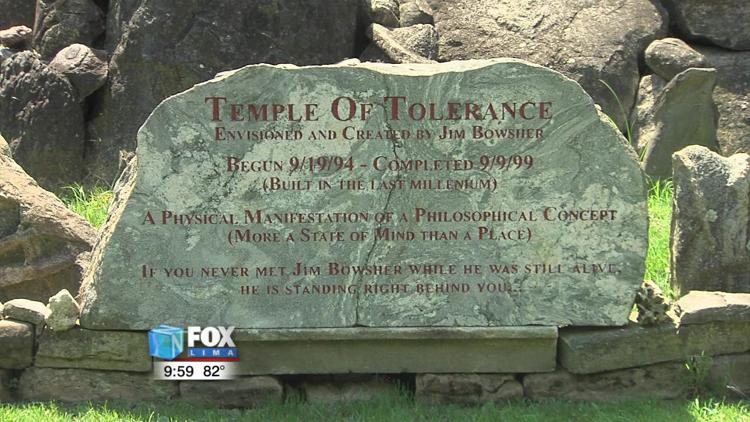 "I know he's troubled," said Bowsher. "I would love for him to just contact me. Maybe with these interviews. Maybe he'll read it in the paper. He'll see what I said. I'm more concerned with compassion for him than I am a dog-gone door that I can clean up and repaint."
Many tourists visit the landmark. Bowsher says it's important to the community because it shows troubled youth where their life could end up if they don't get it together.