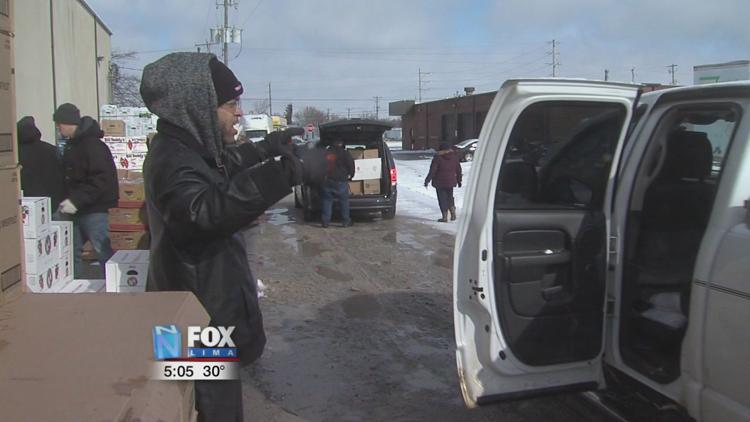 The West Ohio Food Bank set up a "pop-up" foodbank on Friday to give a little extra help to those in need.
The West Ohio food bank helps over 70,000 people who find it hard making sure there's food on the table every night and has provided more than 2.5 million meals for people in Allen County alone. Thanks to extra, unexpected shipments of food to the food bank, today they were able to give out food to those in need before this month's scheduled food bank distribution.
Wayne Steed, operations director at the food bank, says, "I know how it is when we were growing up, you have to decide whether you pay a bill or you put food on your table. So as long as we can help the community not worry about food as much, it's always a benefit for them and us."
The next pop-up food bank is scheduled for Tuesday next week, February 11th from 10 a.m. to 1 p.m. The emergency food pantry is open Wednesdays and Fridays, and the next scheduled distribution from the regular food bank is on the 25th. Pre-registration is required for the distribution, and you can sign up at their office or St. Mark's United Methodist Church.