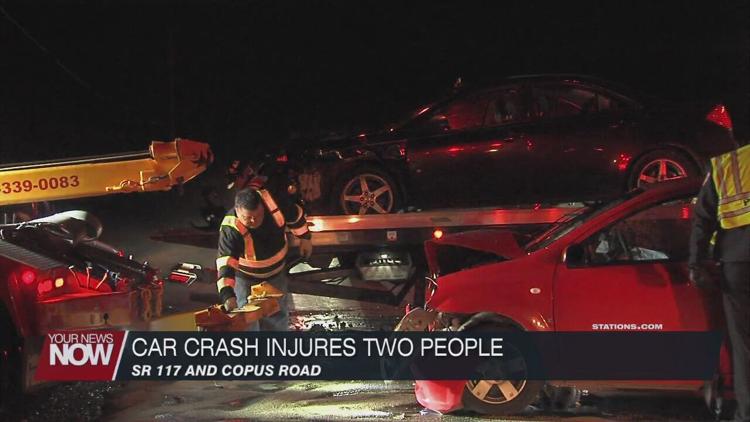 Two people are in the hospital after a two-car crash in Shawnee earlier Tuesday evening.
Just before 5:30 PM on Tuesday, Shawnee Police and Fire Departments responded to the intersection of State Route 117 and Copus Road for a crash involving two vehicles. A red Chevy was heading west on 117 when it struck a black Pontiac turning left into their path off Copus Road.
The driver and passenger of the Chevy were transported to Mercy Health - St. Rita's Medical Center for their injuries. The driver of the Pontiac walked away.