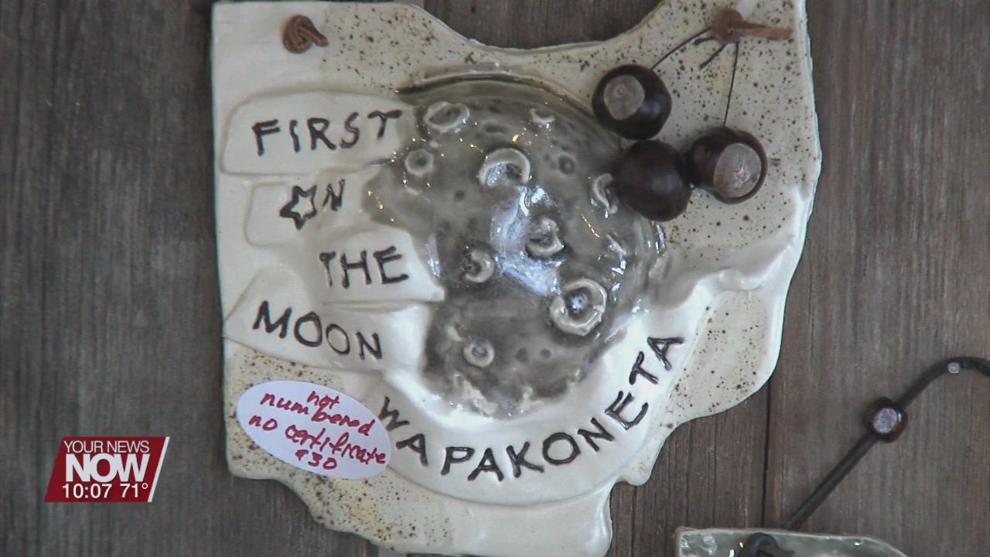 Wapakoneta's Summer Moon Festival starts later this week and visitors have a chance to take home a one-of-a-kind art piece while helping a couple fundraisers.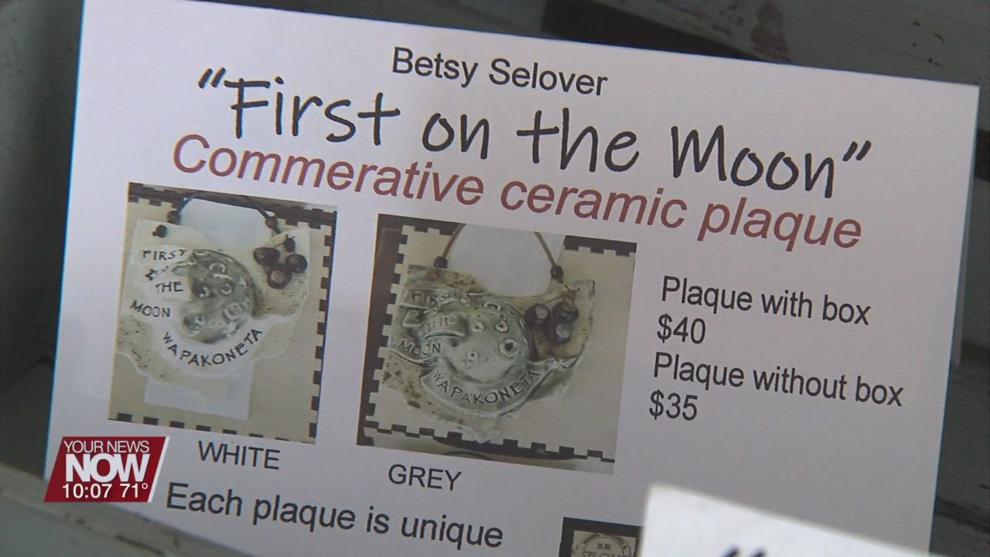 As a part of their Façade Improvement Program fundraiser, which helps local businesses improve their storefronts, the Downtown Wapakoneta Partnership reached out to local art teacher Betsy Selover to create and sell unique artwork. She crafted the First on the Moon ceramic plaque, featuring real buckeyes. Sales started a week ago and the original 25 plaques have nearly sold out, however a second edition is underway.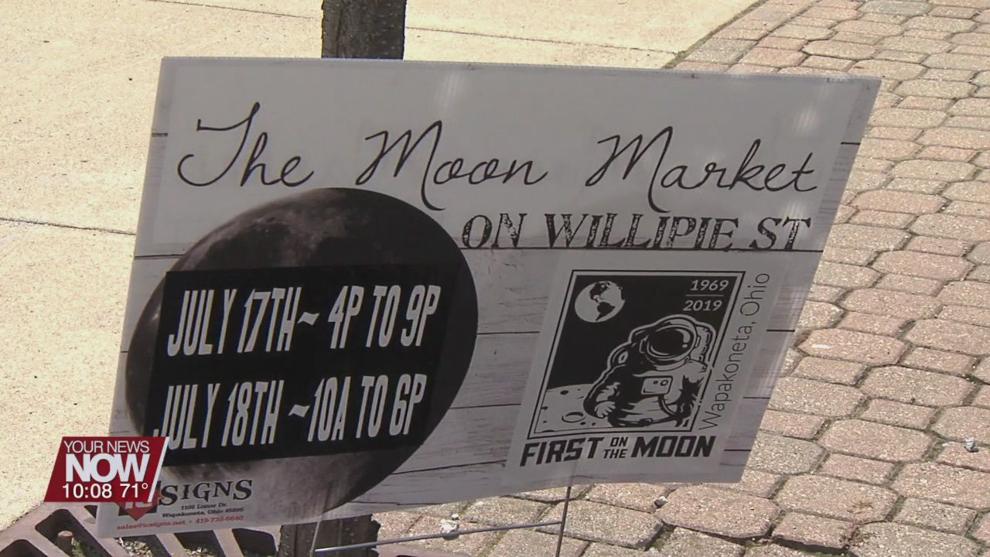 Kathy Place, Vice President of the Downtown Wapakoneta Partnership, who also helped in the creation of the artwork says, "So, this was a great way for the Downtown Wapakoneta Partnership to raise money, to also spread some art, in Wapakoneta."
A second art piece by Betsy will be sold in partnership with the Riverside Art Center as well to showcase Neil Armstrong's connection to the town.
President of Riverside Art Center, Deborah Fischer explains, "When she came out with this 'It takes a Redskin', we thought this is a perfect opportunity to launch our moon week, this week, downtown. And we're going to start with 11 of these, with a total of 25 signed and then another 25. So, you know, get them while you can, because she's in high demand."
The First on the Moon plaques can be purchased at Casa Chic in downtown Wapakoneta, and the Redskin plaques will be at the Moon Market during the festival.