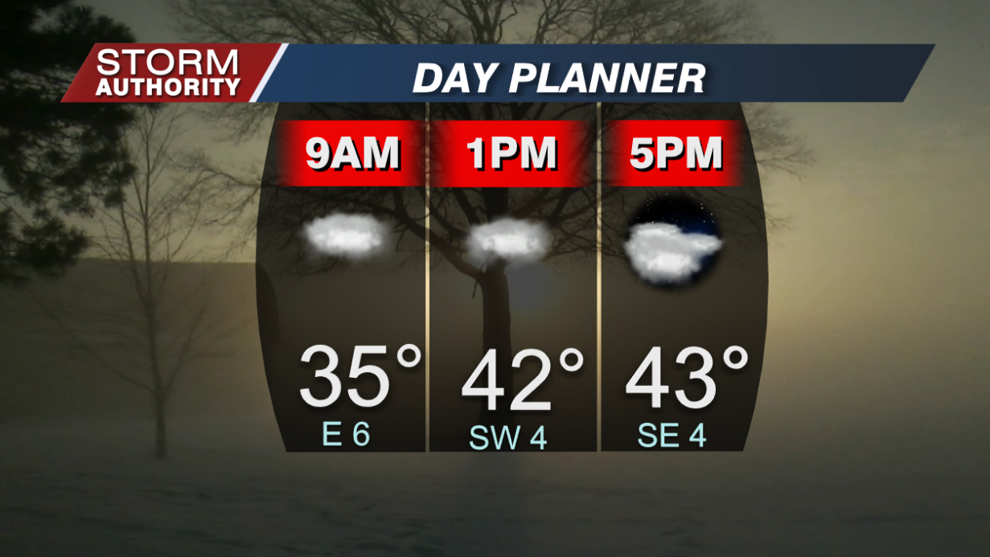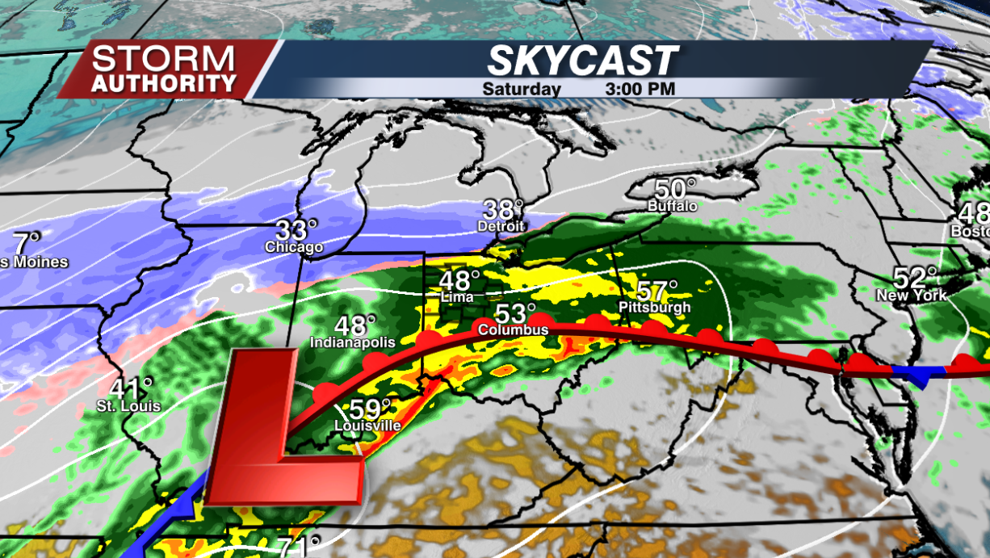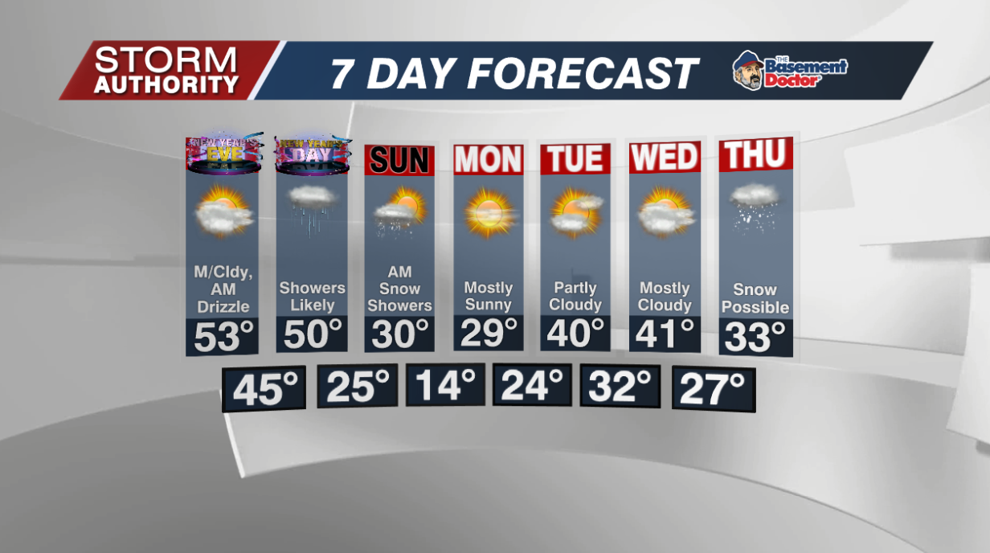 THURSDAY FORECAST: Patchy drizzle and grey skies stick around today, but temperatures won't be too shabby for late December! Expect highs in the lower 40s.
TONIGHT: The potential remains for patches of mist and even some fog. Expect a mild night with many spots holding in the lower 40s. 
NEW YEAR'S EVE: Warmer air builds in with afternoon highs reaching the upper 40s north to middle 50s south. The day starts off with patchy drizzle, but the afternoon hours look mainly dry. 
RINGING IN 2022: Right now, the forecast is trending a bit drier for the Friday night period. While a few showers will be around, it will not be widespread. Temperatures should be near or just above 50° when the ball drops! 
UNSETTLED WEEKEND: A potent winter storm system is set to bring a snowstorm close to us this weekend, with heavy snows forecast to track from Chicago to near Detroit. Locally, much of this will be a rain event (sorry snow lovers). The rain starts off spotty Saturday morning, but an influx of widespread showers will arrive for Saturday afternoon and evening. With time, a transition from rain to snow is expected Saturday night, mainly after midnight. However, there may not be a lot of moisture left once that happens. Right now, it looks like most of us will be well under 1" of snow. Changes are still possible as the storm track is refined.
NEXT WEEK: Cold start, mild midweek, then the coldest of the season possible around next Friday! The good news is we catch a few quiet days with some sun. There is a chance for snow around Thursday when an arctic front arrives, but that is subject to change.