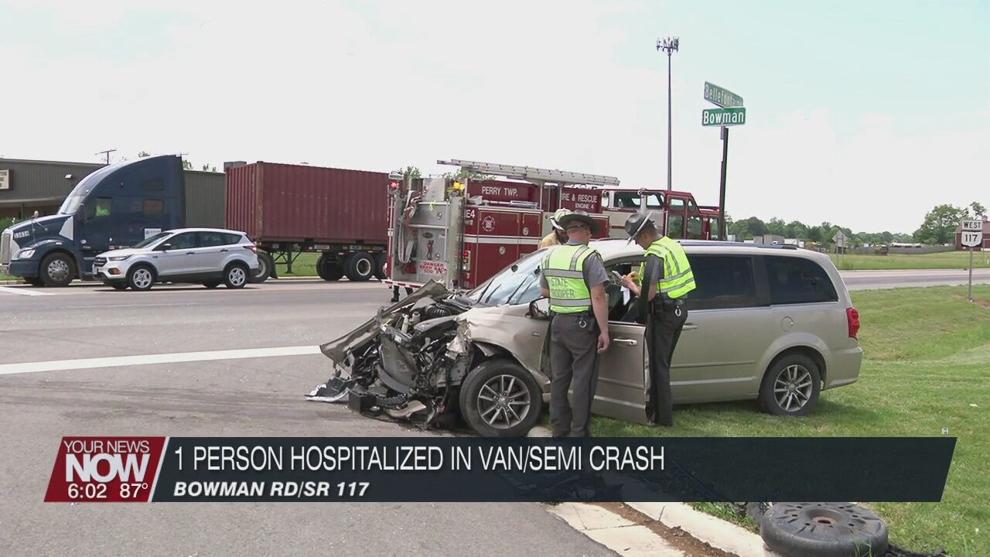 One person was transported to the hospital after a van and semi-tractor collided on the east side of Lima.
According to troopers with the Ohio State Highway Patrol Lima post, the crash happened right around 1:45 p.m. at the intersection of Bowman Road and State Route 117.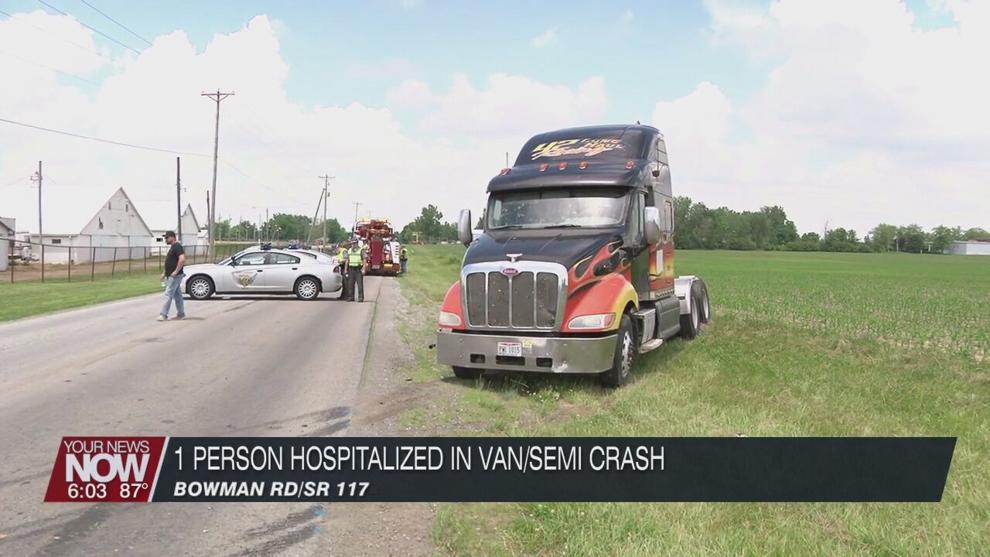 The driver of the van was heading west, and the semi-tractor was heading north when the crash happened. The driver of the van was not wearing a seat belt and was ejected from the vehicle. He was taken to Lima Memorial Health System with unknown injuries. The driver of the semi was uninjured. No names have been released yet, the accident is still under investigation.