Very few details were released about on a death investigation.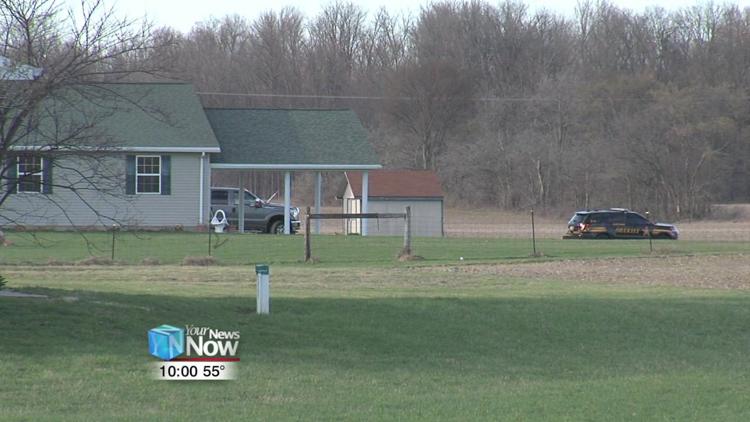 Authorities were on the scene around 6 p.m. Tuesday near Greely Chapel Road in Perry Township. A person at the scene told Your Hometown Stations that someone was dead and the body was found in a pond. No details were given about the person who died.
The Allen County Sheriff's Office plans to release more information about what happened later.
*UPDATE* Press Release from Lt. A. McConnahea
On April 9, 2019 at approximately 6:16 PM deputies were dispatched to 3399 Greely Chapel Rd. Lima, Ohio in reference to a deceased person. Upon arrival, they met with Perry Township Fire Department who advised an unidentified male was floating alongside the bank of a pond on the property. The individual was immediately recognized as deceased and visible evidence indicated that the individual had been in the pond for a significant amount of time. The Allen County Coroner's Office and the Sheriff's Office Detective Bureau responded to the scene. Following the on-scene investigation, the body was transported to the Lucas County Coroner's Office for an autopsy to confirm cause of death. Suspected narcotics were found at the scene and additional narcotics were found during the autopsy. The victim is a 32 year-old white male and has been identified as a resident of the State of Kentucky, but his name is being withheld until next of kin can be notified. The autopsy report in its entirety, including toxicology, can be expected in the next 6 to 8 weeks. The investigation is on-going and an additional media release identifying the victim can be expected in the coming days.