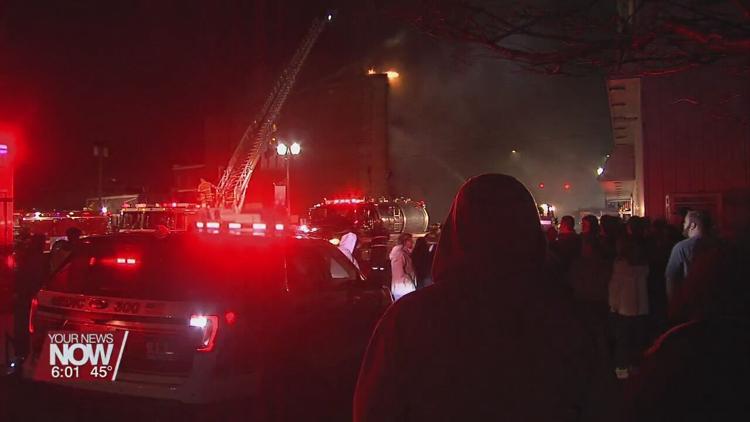 The Columbus Grove community is still in shock after a historic building went up in flames late Friday night.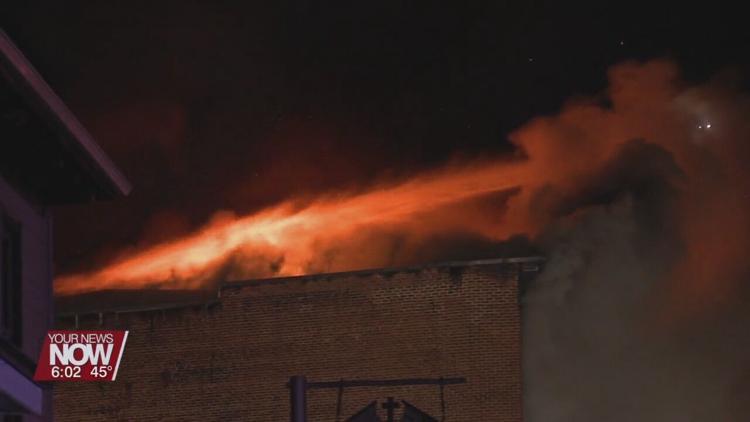 At 9:52 pm on November 20th, a structure fire call was received to multiple departments in Putnam County at 101 North High Street. Smoke was initially seen coming out from the roof and top floor windows of the building.
As the night went on, flames began appearing throughout the building, causing major structural damage. The flames eventually spread west into the 100 block of West Sycamore Street. The building is now a total loss, according to the Columbus Grove Fire Department.
Crews were on scene for more than seven hours, battling the blaze.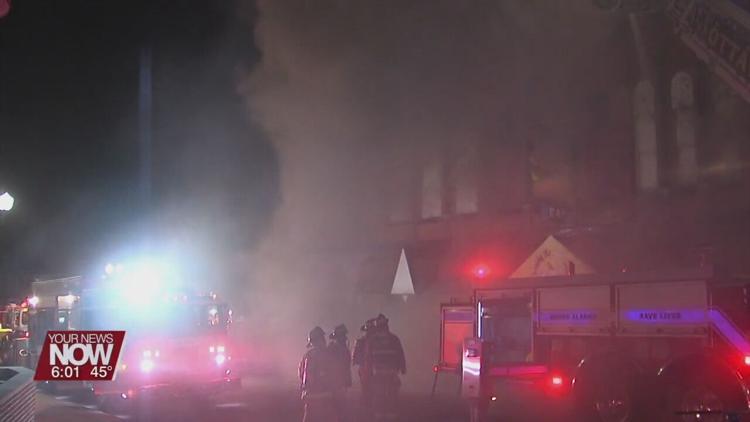 The building housed four businesses that are now destroyed. Those businesses were Pizza 101, The Rowdy Rooster, The Bloom Boutique, and Hefners Printing.
Residents were on the scene as the fire was happening. Some looking on in shock, as the historic building that was built in the 1860s was brought down by intense flames.
"I was shocked, we could see the flames from our house," said Caleb Stechschulte, a Columbus Grove resident. "We live out in the country about five and a half miles away."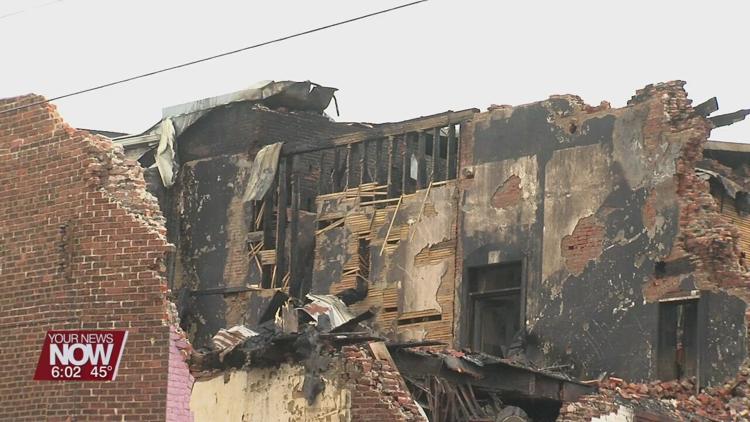 Kenneth Wright, the mayor of Columbus Grove, was on the scene supporting firefighters and residents. The mayor states that this fire has impacted the area in a big way.
"The most devastating part of this is this street is lined with new businesses in the last few years... from that standpoint, these businesses are losing everything," said Wright. "For us as a community, this is just devastating."
As the sun rose on Columbus Grove Saturday morning, piles of bricks and ash on North High Street served as a grim reminder of what transpired the night before.
"It's a shame to see such a loss to the businesses we have," said Bob Brubaker, Columbus Grove Fire Chief.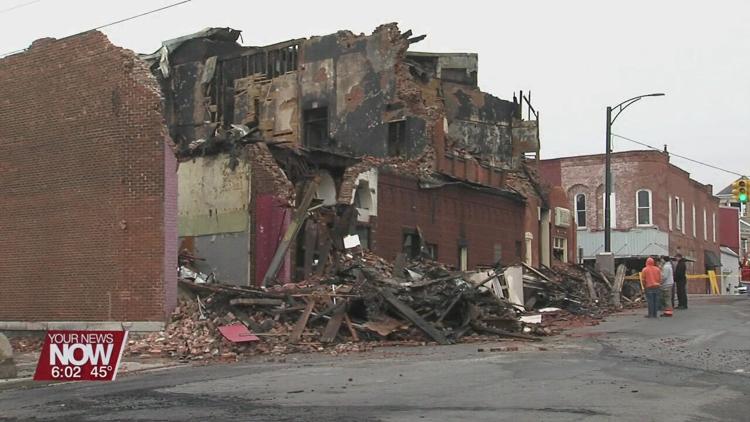 Brenda Davis was on the scene Saturday morning. She is a member of the Putnam County Historical Society and wrote a book on the devastation that a 2012 storm brought to Columbus Grove. Davis states that the building back in the 1860s housed many different venues, and now in 2020, young entrepreneurs were keeping the history of the building alive with their businesses.
"The young people have stepped up and opened up businesses when we had so many empty buildings," said Davis. "We really have had a loss. It is sad."
The cause of the fire is still unknown at this time, according to the Columbus Grove Police Department. The State Fire Marshall was on the scene Saturday morning continuing the fire investigation.