Over a week after the Koneta Hotel fire, a portion of Auglaize St. is still closed to traffic.
While most of the street is business as usual, those closest to the location of the fire have seen hits to their foot traffic and one even had to relocate in order keep his business going.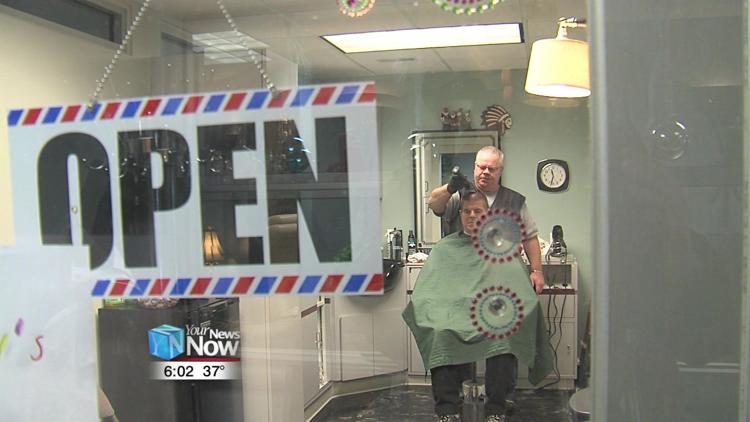 "I was in the bottom floor and the only damage I had was water damage, no fire or smoke damage, but there was several feet of water," said owner Randy Barhorst. "The community and my customers has been great. The word has gotten around on thew newspapers and Facebook. It's been busy since I started"
Barhorst says he's been lucky in that his barber shop hasn't really missed a step, but other downtown businesses haven't had that same luck. The owner of Cloud Nine Cafe Said that since the fire, they've had trouble getting people through the door.
"I usually have three people on the payroll every day and when you add that up and you don't have the people coming in to eat it's not good," said owner Sarah Beth Wilcox.
Cloud Nine Cafe is nearing their 14th anniversary in downtown Wapak, but have seen low foot traffic since the fire.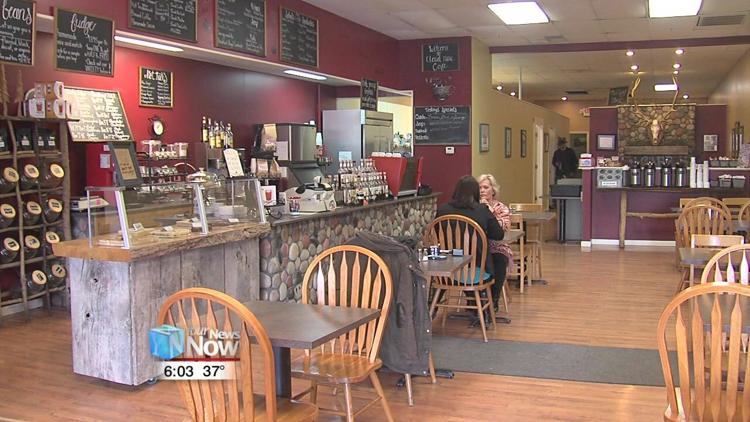 Its owner says it's been a combination of things including customers not having a place to park. They've also lost money to food waste and had to cut back on expenses to make up the difference.
"We just aren't putting out as much food and I did not even place a food order this week at all so there things that we are out of but until this gets fixed I don't want to add to that," said Wilcox.
Meanwhile across the road, Interior Motifs owner Jamie Metzger has had to shutter her business entirely because it sits right next to the Koneta Hotel and has been barricaded off for safety reasons.
"They have us barricaded off for this piece of crown that they're taking off right now to protect any pedestrians walking in and out of our store," said owner Jamie Metzger. "Right now through the holidays, it's not been as big of a deal as what it will be going forward. We need to be able to have the streets and doors open so people can come in. It's our livelihood."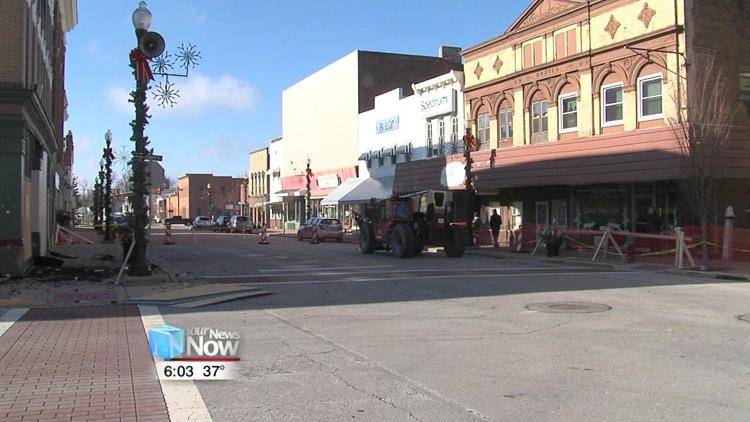 Both Wilcox and Metzger said they were told the city hoped to have a fence and canopy up by Monday so that the street can be reopened.
As for Randy's Barber Shop, he plans on staying at the Mechanic St. location for a few months. After that, he is hoping to build his own place but says nothing is set in stone.