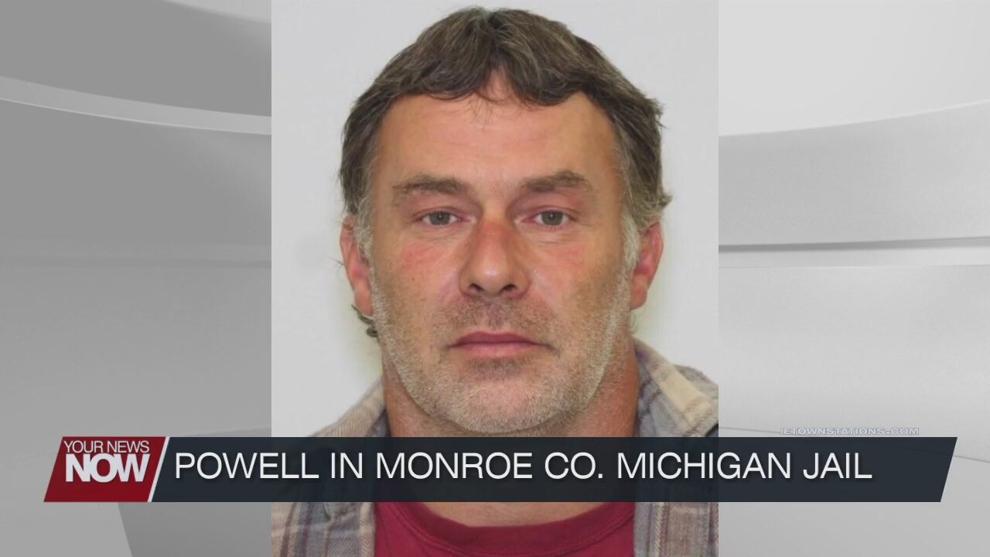 50-year-old Ronald Powell from Findlay is currently in the Monroe County Michigan jail.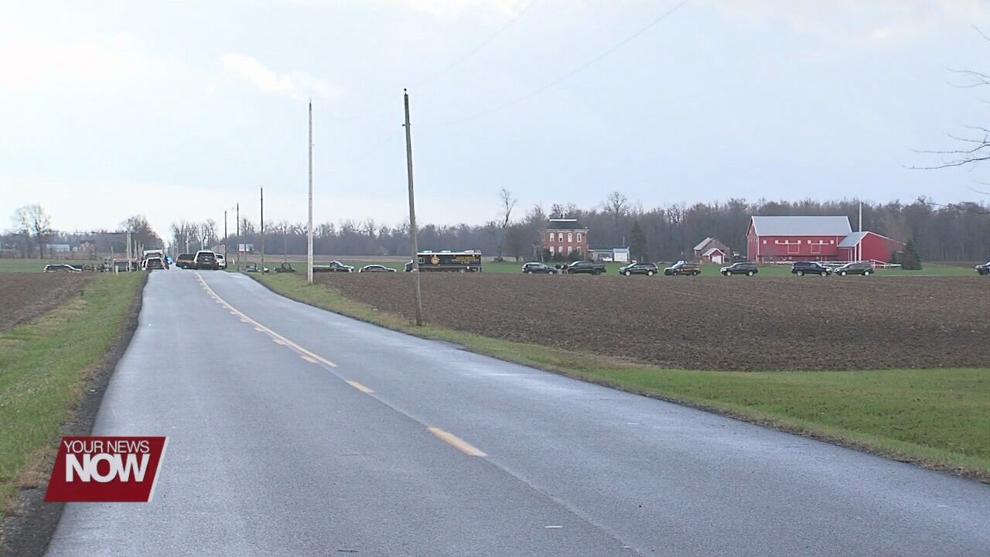 The Allen County Sheriff's Office states that he refused to stop during a traffic check in Bluffton around 11:57 pm Friday, and proceeded to flee from an officer. During the chase, he began shooting at the pursuing officer. Powell's car stopped on Bentley Road south of Hillville Road, where he and a female exited the vehicle. After Powell exchanged gunfire with the officer, both he and the woman fled east into a wooded area. The woman, identified as 32-year-old Amanda Wrede, was later captured.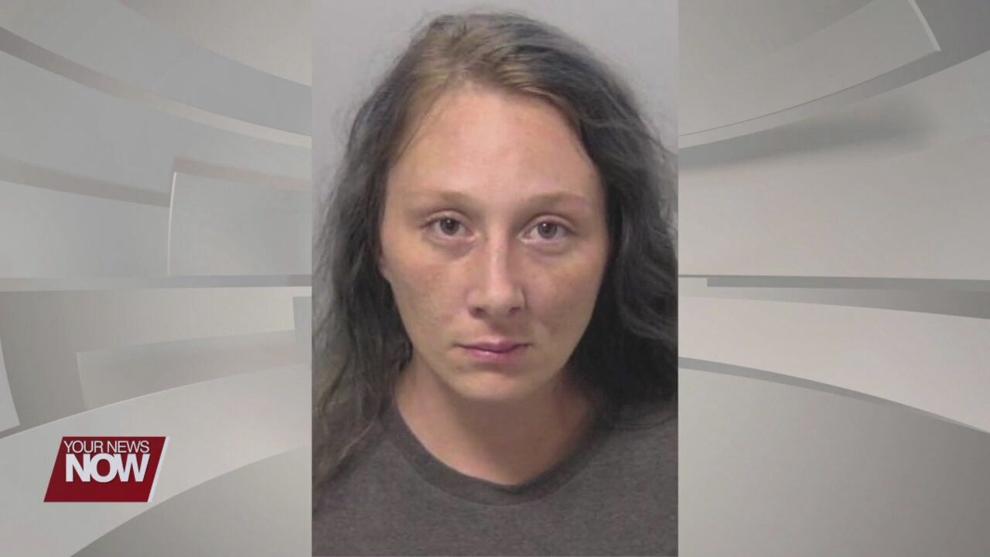 According to a Toledo TV station, the Toledo Police Department started chasing Powell north on I-75 at 3:30 Saturday afternoon. Powell had stolen a vehicle from a Bluffton area business and led police on that chase, ending Monroe County Michigan. There the Toledo police and the Monroe County Sheriff's Deputies used stop sticks to disable the vehicle. Powell also struck a Toledo police cruiser during the chase. A loaded pistol was found in the vehicle after his arrest.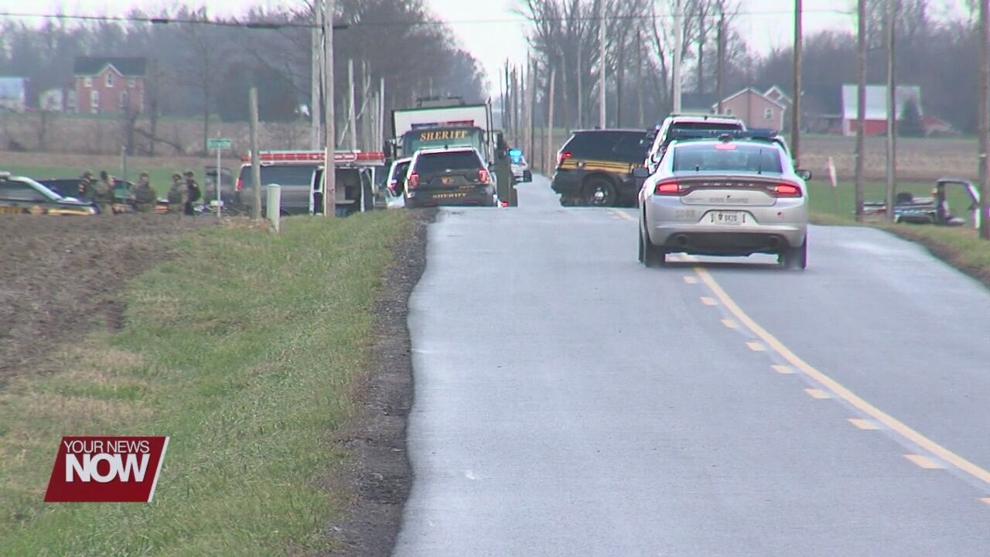 He is facing eluding police officer charges and felonious assault charges in Toledo, the Allen County sheriff's office says that local criminal charges and transfer of custody should be happening in the near future.
Media release from Allen County Sheriff's Office: On 12-10-2021 at approximately 11:37 pm a Bluffton, Ohio police officer attempted a traffic stop at the intersection of Jefferson St. And Huber St. in Bluffton, Ohio. The operator refused to stop and fled from the officer. The officer pursued the vehicle, which eventually left the village southbound on Bentley Rd. Shortly after exiting the village limits, an occupant, at this time believed to be the operator of the vehicle, began shooting at the pursuing officer. The operator was eventually identified 50 year-old Ronald David Powell (10-21-1971)(Last known address Findlay, Ohio). A short time later the vehicle came to a stop on Bentley Rd. south of Hillville Rd. Powell and a female exited the vehicle at which time the pursuing officer and Powell exchanged gunfire. Quickly thereafter Powell and the female fled east into a field and wooded area. The perimeter of the area was immediately contained by responding officers. A short time later the female suspect, now identified as 32 year-old Amanda Nicole Wrede (4-25-1989)(Last known address Toledo, Ohio) was apprehended and taken into custody for questioning on suspicion of felonious assault with a deadly weapon. She is currently being held in the Allen County Jail on the felony charge of aiding and abetting.  
     Multiple agencies and SWAT teams from the region arrived on scene to assist in the manhunt. The ability to search effectively was limited by extreme overnight weather conditions however an abundance of law enforcement personnel remained on scene throughout the duration of the incident. Personnel from the following agencies provided a tremendous amount of support in the form of patrol services, drone services, aviation services, K-9 services, investigative resources, emergency management, and medical standbys. Bluffton, Cairo and Bath EMS - Ohio State Highway Patrol – Putnam County S.O. – Pandora P.D. – Columbus Grove P.D. – Ottawa P.D. – Hancock County S.O. – Hardin County S.O. – Auglaize County S.O. – Delphos P.D. – Bluffton P.D. – Allen County Emergency Management Agency – Hancock County EMA – F.B.I. – Ohio B.C.I. – Allen County Sheriff's Office.
     Once a finalized perimeter was established law enforcement made contact with every residence in the area and searched properties as allowed. There was also sufficient law enforcement support that allowed for law enforcement personnel to remain on the property of every residence in the area throughout the duration of the manhunt.
     At the first opportunity when weather permitted, OSP aviation units responded to the area, along with drone services from several different county agencies. At daybreak the entire 2 square mile perimeter was searched on foot via a coordinated SWAT Team effort among the six present SWAT Teams from the listed agencies. Powell was not located but investigation continued and several places that Powell had connections to were identified.
     At approximately 3:47 PM we were notified that Powell was seen approaching one of the identified locations in Toledo, Ohio and officers had attempted to make a traffic stop on him. Powell fled from the officers in a vehicle, that was later found to have been stolen from a Bluffton, Ohio area business approximately 2 miles from the location of where the initial perimeter was set. This pursuit of Powell ended in Monroe County, Michigan, where Powell eventually stopped and surrendered to officers, due to his vehicle being disabled by stop sticks.
     Powell is currently in custody in the Monroe County, Michigan Sheriff's Office Jail on multiple outstanding warrants and an additional felony criminal charge of fleeing. Local criminal charges and the transfer of custody of Powell is expected in the coming days. The identity of the Bluffton officer involved will be released once that aspect of the investigation is completed by the Allen County Sheriff's Office Detective Bureau, Ohio BCI, and the Allen County Prosecutor's Office.