Students at Bluffton Middle School were given a special opportunity Monday afternoon with a guest speaker.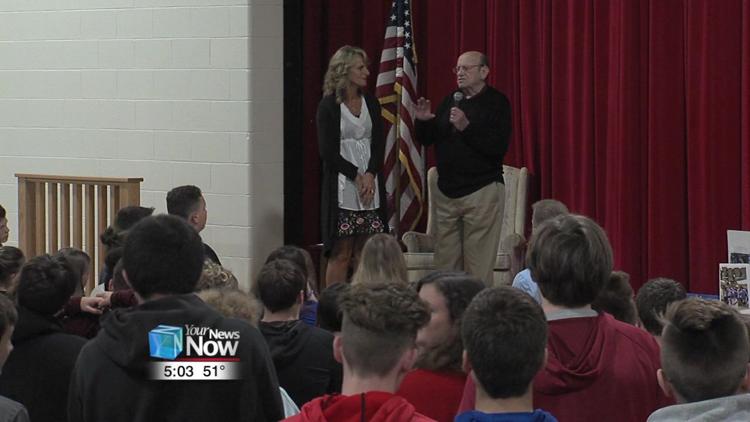 Holocaust survivor Conrad Weiner shared his story with middle school students. Weiner was forced into a labor camp at a young age, but he and his family were eventually liberated and sent back to Romania before finally moving to the United States in the 1960s. As he speaks about his experiences with younger people - he's hopeful his message will stick with the students as they go on through life.
"I think that the most important thing that they should remember is that the Holocaust did not happen by accident - it was because of indifference, it was because not enough people cared - they should never allow that to happen again," Weiner said.
As time continues to pass from the events of the Holocaust and World War II, the staff at Bluffton Middle School say any opportunity to connect with the past directly is valuable.
"We're losing so many people every day that can give us that first-hand account and you just can't get these things back once they're gone," said Robin Ault, a teacher at Bluffton Middle School. "I think it's really important for us to have this and access them while we can and not let their stories die."
The talk comes right before the eighth-grade class' trip to Washington, D.C., with one of their stops being the United States Holocaust Memorial Museum.