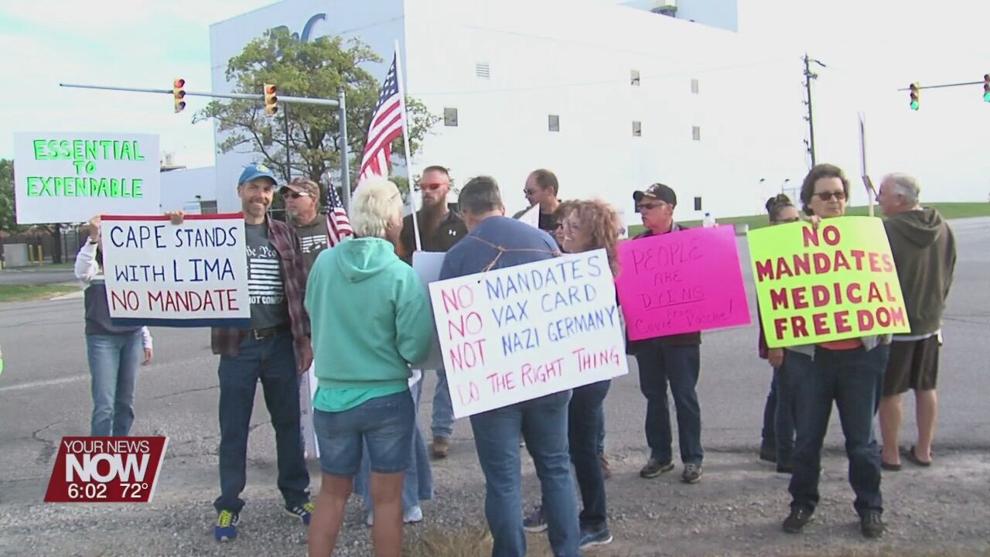 The Lima Community Medical Freedom group held a protest/rally outside of P&G Saturday morning.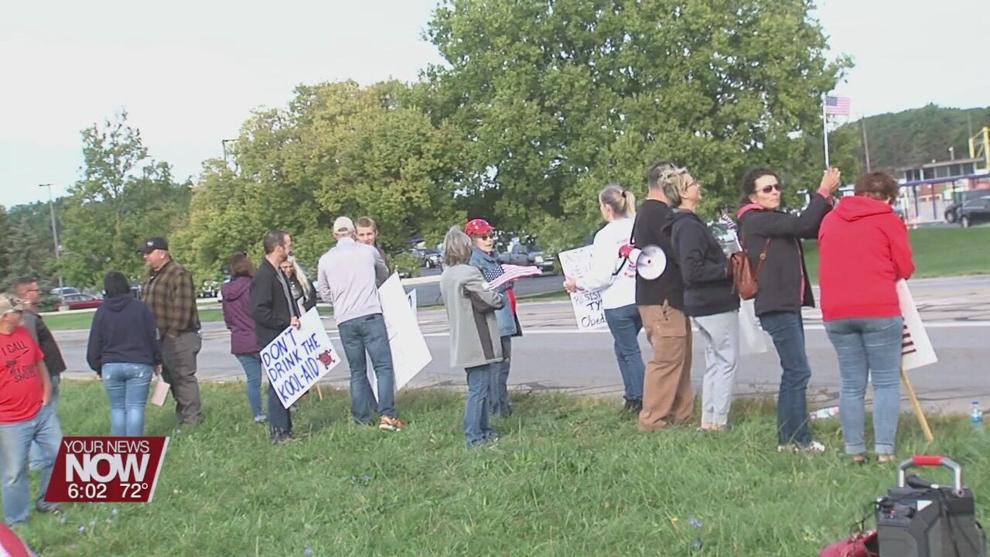 Organizers for the protest state that P&G employees were told via email that they had to register their vaccination status, while another email sent afterward stated that they had to either get the COVID-19 Vaccine or get tested weekly to continue working.
"Basically, to my understanding, they had given their employees the choice to take the vaccine or be singled out, or potentially even fired, from the rest of the employees," said Dr. Matthew Akers. "I think that that is morally wrong as well as medically doesn't make any sense."
Multiple community members, as well as organizations, came to attend the rally. Members from the Proud Boys were also in attendance at the protest.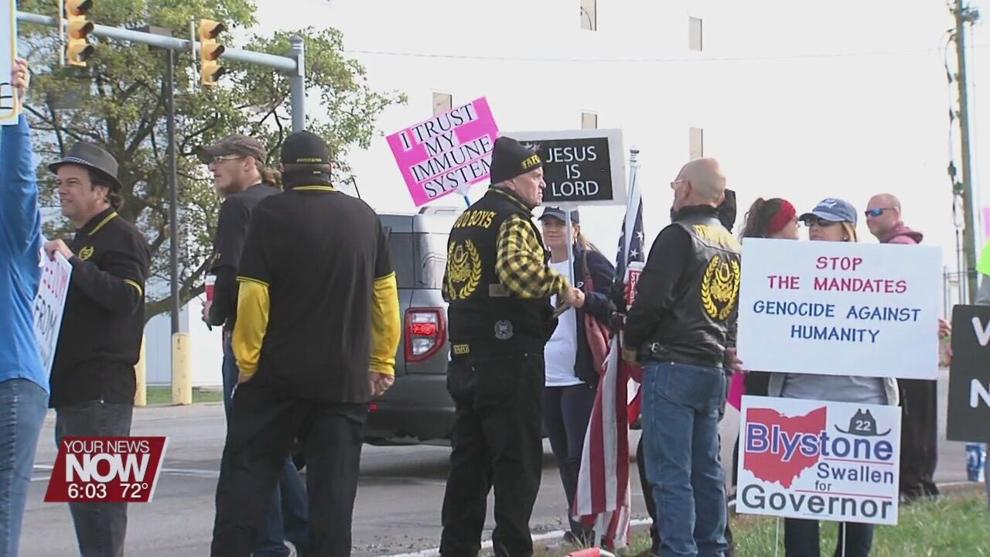 "It's all about choice... if anyone wants to get the vax, then that's fine. That's your choice, that's your freedom." said Randy Wick, a Proud Boys member. "But I choose not to get the vaccination and it trying to be mandated, it goes against what America really is."
Protesters held signs with messages ranging from "Forced consent is not consent," to "I will not comply" and "We stand united, stop the mandate, choose freedom."
Employees from P&G of Lima were also in attendance at the protest. Dolly Patterson has been an employee for P&G for more than 15 years, and she states that since she has not registered her vaccination status, that the company will fire her in a week's time.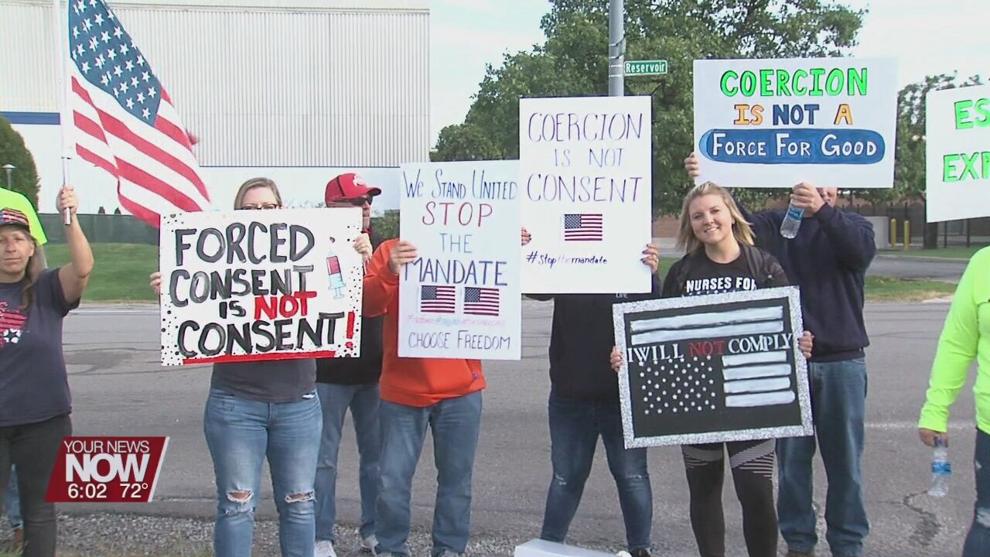 "I wasn't surprised just because I knew there are a lot of companies that do that, but I was very upset because I was expecting the shot to be the first step, not registering," said Patterson. "For me, I won't register because to me that is another piece of my freedom that I'm giving up."
Other P&G employees from outside of Lima were also at the protest to show their support. Leo Taske is a 20-year employee of P&G of Cincinnati and says that he made the two-hour drive in order to support his colleagues.
Taske stated, "This is a forced mandate... they say it is not a mandate, but they made it in terms of employment. Which is essentially a mandate."
The protest started at 9:00 AM Saturday and lasted until 10:30 AM in front of P&G Lima on Reservoir Road.