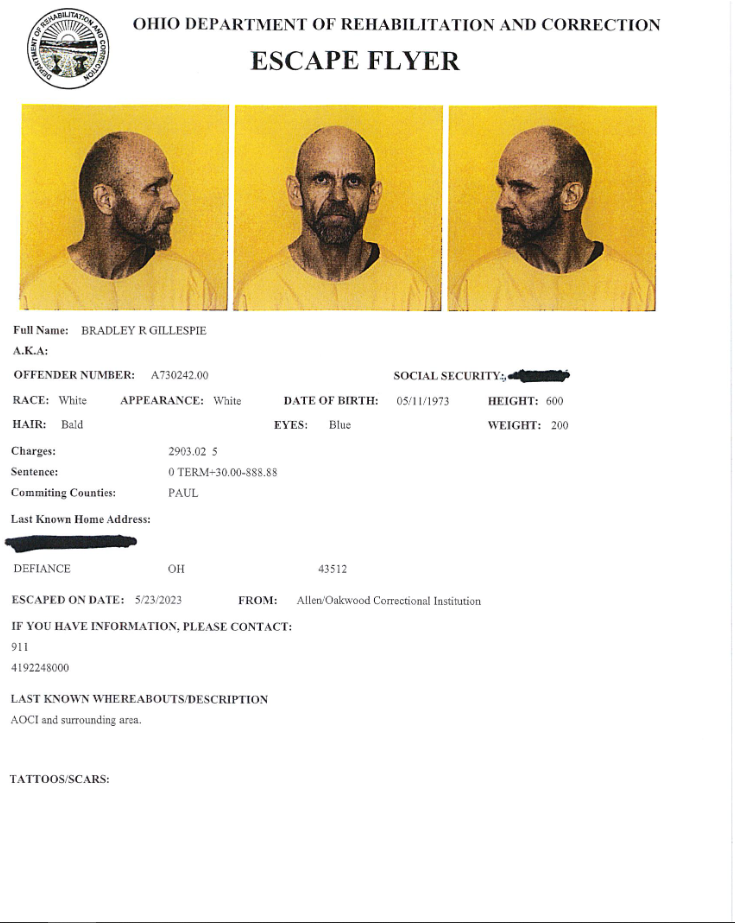 LIMA, OH (WLIO) - Allen County residents have been concerned over the past 24 hours with the announced escape of two inmates from the Lima prison. One was captured early this morning in Henderson, Kentucky, while the other is still on the run in that same area. Local law enforcement was notified of the apprehension around 3 a.m. this morning and now the focus has shifted to the tri-state area of Henderson, Kentucky. Our own Sartaj Singh was live with an update and a recap of where we are now.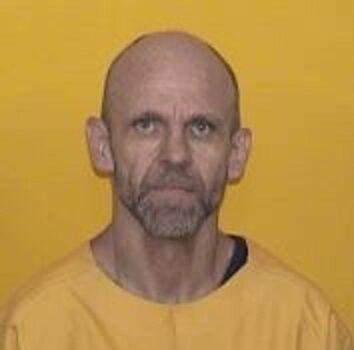 Details are still coming in when it comes to these escaped inmates, but the news this morning is that one of them, James Marion Lee was taken into custody in Henderson, Kentucky.
According to details we just received this morning, a police pursuit occurred in Henderson on a stolen car that the two men, James Marion Lee and Bradley Gillespie, were believed to be in. That pursuit eventually resulted in the vehicle crashing and the two men fleeing on foot.
James Lee, who was serving a sentence for burglary and safecracking in Allen County back in 2021, was taken into custody in Henderson, Kentucky, which is two hours west of Louisville, and around 350 miles from the Allen Oakwood Correctional Institution where the two escaped and were reported missing Tuesday.
Gillespie is still at large as of now. He has been in prison since 2016 after being convicted of murder in Paulding County. He is 50 years old with blue eyes, bald, and weighs 200 pounds.
With Gillespie still on the run, residents are still being advised to remain vigilant and keep their doors locked while the search continues.
Now there is the belief that Gillespie could be apprehended today, but once again, officials are telling everyone to stay safe, and of course, you can stick with Your Hometown Stations for the latest information as it becomes available.