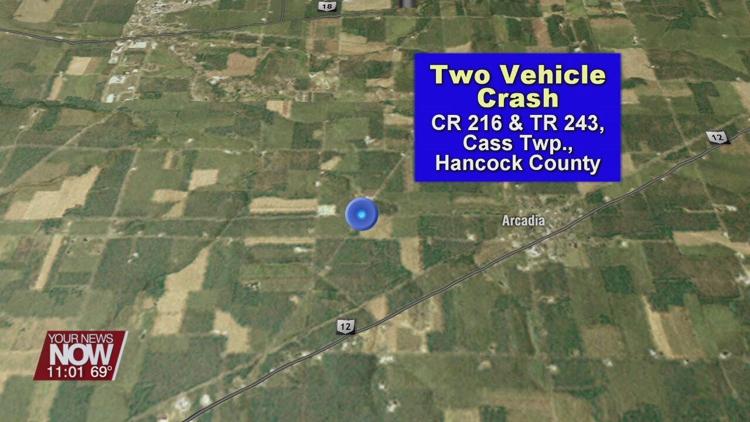 First responders were called out just before 1 p.m. Tuesday afternoon to the intersection of County Road 216 and Township Road 243 for a crash involving two vehicles.
A Dodge Ram was westbound on 216 when it struck a Hyundai Accent that failed to stop at the sign while traveling north on 243.
The driver of the Hyundai, Kevin Bibbs Jr, 28, and passenger, Chloe Decker, 24, both of Findlay, were cut out and Life Flighted to St. Vincent Medical Center in Toledo.
The driver of the Dodge, Christopher Knisley, 65 of Fostoria, was transported by EMS to Fostoria Hospital.