During our Noon Edition today, Your Hometown Stations made history with the flip of a switch.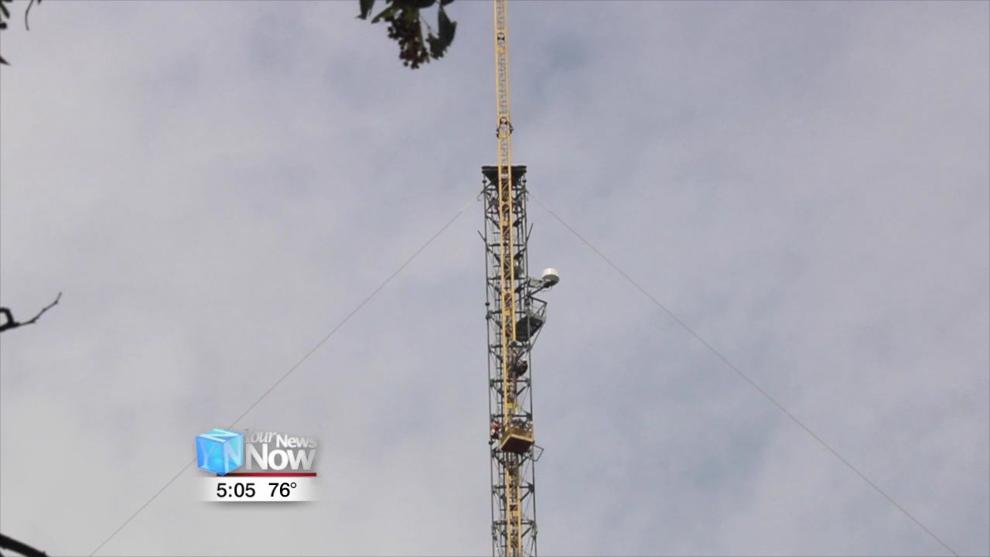 For the first time since 1953, we are transmitting in a new location away from our Rice Avenue location. We will remain on the same channel but the new tower that went up on St. Clair Avenue has increased the power and range of our broadcasts on our FOX and NBC shows. The new transmitter allows more people to see us on mobile devices. Our signal now extends to the south of Perrysburg to the north suburbs of Dayton. This is all done as part of the repack mandated by Congress. Those that are having trouble receiving the channel may have to adjust their antenna.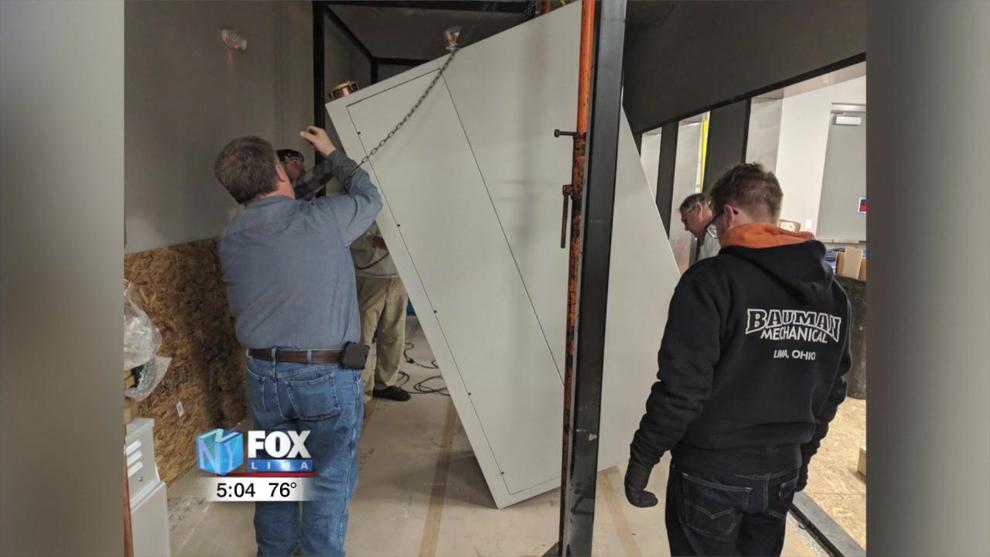 "The power has increased from 27,000 watts up to 40,000 watts," Fred Vobbe said, vice president and chief engineer for Your Hometown Stations. "We're also circular polarized which means that more people can receive on mobile devices and small antennas."
On August 5th, another switch will be flipped for our ABC and CBS stations. For more information on these changes you can visit https://www.hometownstations.com/ota/.
Additional Information from Fred Vobbe
The move is due to the F.C.C. repack of TV channels.
The RePack is mandated by Congress, and takes away channels 38 to 51 from broadcasters, which will be repurposed for 5G Internet. Stations in the block of channel 38 to 51 must move down to channels 2 to 36, or turn in their licenses. Note: channel 37 is reserved for Radio Astronomy.
When stations move down, some stations in channels 14 to 36 needed to move to accommodate stations moving into those channels. As such, WOHL, which operated on channel 35, will need to move down to channel 15. WLIO channel 8, will stay on channel 8, but move with WOHL to the new transmitter site.
The new tower is 100' higher than the tower on Rice Avenue. Along with the two ten-kilowatt transmitters, antennas are designed to operate in a circular polarized configuration, which while adding distance to the signal, helps limit multipath to viewers who choose smaller, indoor antennas. Viewers are still reminded that once the stations change to the new site, they may have to reorient their antenna. The digital broadcast TV standard, as set forth by the F.C.C., also encourages viewers to use outdoor antennas, with a height of 30', and directional. If you are within 15-20 miles of the transmitter, you should not use a booster or amplifier due to signal overload.
The new site was needed as the tower on Rice Avenue would not support the antennas needed for broadcast. The present antennas have a combined weight of 5,300 pounds. The new combined weight of antennas will be more than 16,000 pounds, with WLIO's antenna being 10,400 pounds alone.
WLIO will be increasing power from 27,500 watts to 40,000 watts. WOHL was authorized for 5,750 watts on channel 15, but will be increasing power to 11,500 watts, and later to 15,000 watts. Both stations will see an increase in coverage.
The new transmitter site is located 2.2 miles north-northwest of the present location. The state of art facility has the latest in television broadcast technology. For answers to questions, or help with antenna selection, viewers may reach our engineering dept at tech@wlio.com.