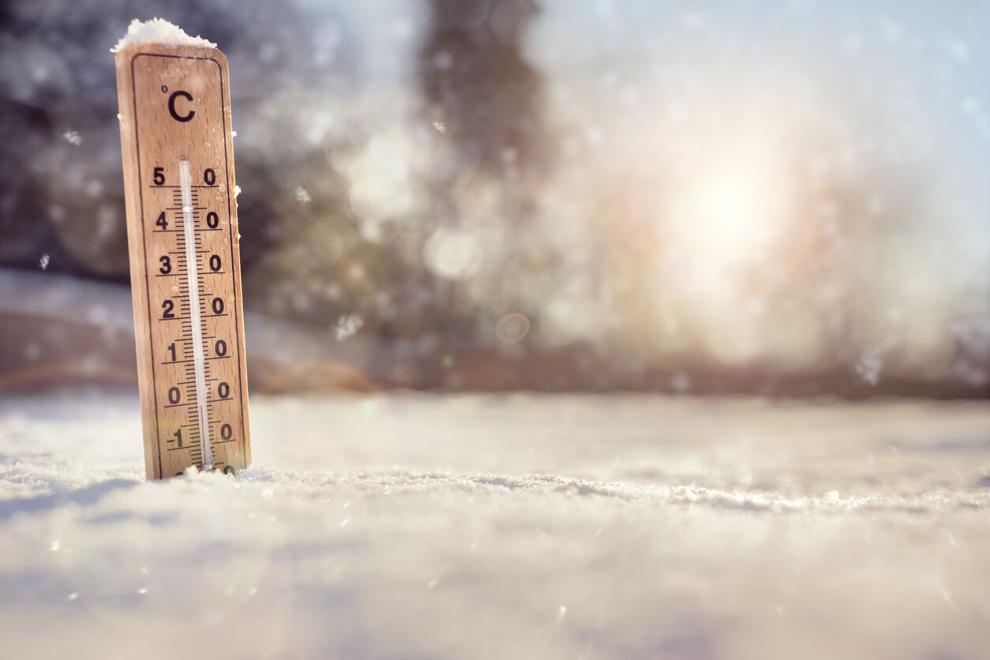 We are finally coming out of a deep freeze that gave us one of our coldest Christmases on record around here. Here are some memorable stats from our recent arctic blast:
-Our 13° Christmas Day high was the 3rd coldest since records began in 1942 for the Findlay Airport.
-Our low of -8° on December 22 was the coldest December temperature here since 2004. This ranks in the top 10 for the coldest December temperatures recorded here since 1942.
-Our temperature dropped roughly 50° in less than 12 hours from Thursday evening to Friday morning along the arctic cold front. That dramatic of a drop is a record for December in our area.
The snowfall totals were not impressive, generally running 1 to 3" across the area. However, the high winds made it impossible to measure. Many areas in open farmland saw their snow virtually disappear into a few drifts, while sheltered areas within the city have more of a uniform snow cover.
A flash freeze with extreme cold and high winds made this one of the highest impact light snow events you'll ever see around here. Findlay officially recorded a blizzard with three consecutive hours of wind gusts greater than 35mph, falling/blowing snow, and visibility less than 1/4 of a mile. Road conditions remained challenging through Christmas Eve as blowing and drifting remained a major issue. 
How could this possibly be defined as a blizzard? There was hardly any snow! Many confuse the definition of a blizzard to mean a heavy snowfall. It has nothing at all to do with the amount of snow. It's all about high winds and low visibility either from falling or blowing snow. In fact, it is common to see blizzard warnings in the Northern Plains states for only 1" of snow when combined with high winds or snow already on the ground.
Forecast Verification: All week long we emphasized high impacts ranging from a flash freeze from prior rain, strong winds and extremely cold temperatures. We knew this wasn't going to be a noteworthy storm when it came to the amount of snow. Our snowfall numbers did fall slightly short of the forecast thanks to the progressive nature of the front which brought drier air with it. The storm essentially formed over us and then blew up as it traveled north into Canada. Had that development occurred a few hundred miles south, our snowfall would have been much greater, not to mention the winds would have been gustier.
The track and eventual strength of the storm as it pulled into Canada brought flashbacks of the 1978 blizzard. In fact, meteorologists in Buffalo, NY are describing this storm as a "once in a generation" blizzard for their area. They recorded nearly 48 hours of essentially zero visibility with true whiteout conditions and heavy, relentless snowfall. This was truly a crippling storm for that area. For us, the system developed a bit too late and was too progressive to have that kind of impact.
The snow and arctic blast is soon to be all but a memory. A major warm-up will push us near 50° for many days as we wave hello to 2023!