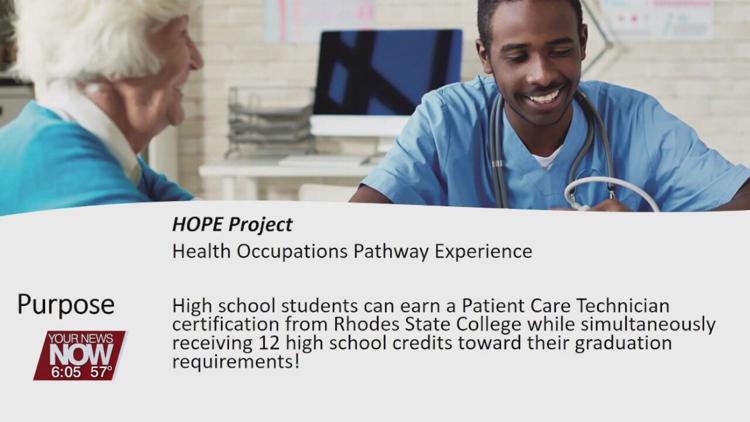 A partnership between Rhodes State College, eight local high schools, and both Lima hospitals will give students medical training and a possible career before they graduate.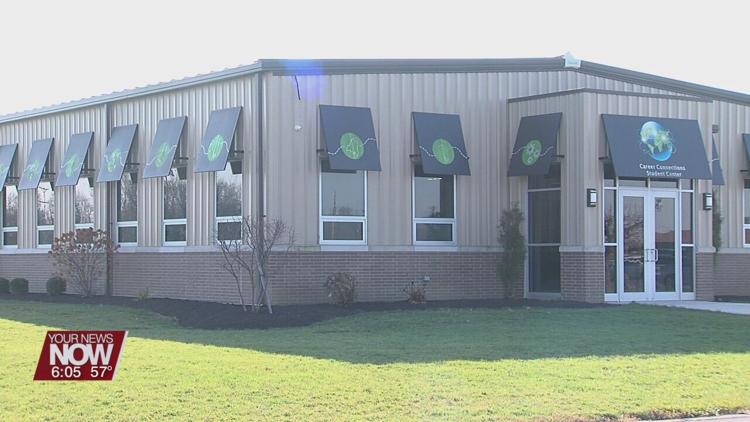 The Healthcare Occupational Pathways Experience or HOPE project will allow high school students to get 15 credit hours of training, to become a Patient Care Technician while taking their normal classes. 
The project was started thanks to a grant and will give students not only the chance to start down a path to a career in medicine but fill an essential need in local hospitals and nursing facilities.
"Patient Care Technicians are entry line workers in the hospitals that provide that bedside care related to transporting patients, helping them with, for example, taking them to the bathroom, monitoring vital signs basic documentation," says Angela Heaton, Dean of Health Sciences & Public Service at Rhodes State College. "With the COVID pandemic, the amount of needs and workforce needs, these Patient Care Technicians are very, very valuable."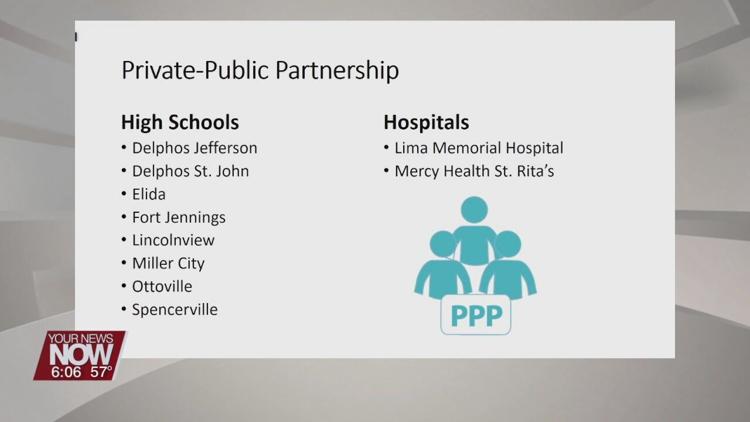 Delphos Jefferson is repurposing their Career Connections facility to train the students. Plus, having this program will give students the opportunity to think about their future earlier and start training while they are in high school to help them decide if this is something they want to do when they graduate.
"We are identifying kids early to see what their interest are, whether it be college, two-year college, a job out of high school," says Chad Brinkman, Principal Delphos Jefferson High School. "We are trying to avoid kids coming home as dropouts from college or not knowing what they what to do with high debt. This is important to me because I want to catch these kids early."
Classes start in January, and if you are a student at Delphos Jefferson, Delphos St. Johns, Elida, Ft. Jennings, Lincolnview, Miller City, Ottoville, or Spencerville schools and would like more information about the HOPE Project log onto www.rhodesstate.edu.
Media release from Rhodes State College 11/20/2020
Rhodes State Partners with Local Schools and Hospitals to Launch Patient Care Training
LIMA, Ohio, November 20, 2020 – Rhodes State College is partnering with Mercy Health St. Rita's, Lima Memorial Health System and Delphos City Schools to offer students the opportunity to earn a Patient Care Technician certificate as well as 12 credit hours toward their high school graduation requirements.
"Rhodes State College is excited to launch the Healthcare Occupations Pathway Experience or "HOPE" Project," said Angie Heaton, Dean of Health Sciences & Public Service at Rhodes State. "The mission of Rhodes is to change lives, build futures and improve communities through life-long learning.  This initiative supports our mission by providing hospitals with a pool of entry-level employees with the necessary skills and credentials to contribute to the workforce immediately, and it provides students with a high-demand healthcare career. It is a great opportunity for students to jump start their career while still in high school."
Patient Care Technicians have become increasingly essential. Doctors, nurses and other healthcare professionals rely on Patient Care Technicians to assist with the critical day-to-day care of patients in healthcare facilities, hospitals, and nursing homes.
"I am extremely excited for the opportunity to begin a partnership with area high schools and Rhodes State that promotes opportunities for our area students," said Chad Brinkman, Delphos Jefferson High School Principal. "Students will be exposed to medical career opportunities that have immediate impacts on their future, and these students will be able to leave high school career and college ready."
Twenty-four students from Delphos Jefferson, Delphos St. John, Elida, Fort Jennings, Lincolnview, Miller City, Ottoville and Spencerville will be selected to participate in this project and can complete the curriculum in one year alongside traditional high school courses at the students' home school. Rhodes State will work with Mercy Health St. Rita's and Lima Memorial Health System to open job shadowing and employment opportunities for students who complete the program successfully.
Through the project, Rhodes State faculty will teach the following courses: Basic Human Structure and Function, Medical Terminology, Patient Care Technician I & II, Medical Law-Ethics in Healthcare. Learning will take place online with laboratory hours completed in the Career Connections Center at Delphos Jefferson High School. According to Brinkman, the Center is a space where "industry, post-secondary schools, and organizations can train and offer specific career experiences to future employees prior to graduation."
For parents or students who are interested in learning more or applying for the Project, please contact Kitt Horn, Dean, K-12 Partnerships at Horn.K@RhodesState.edu or 419-230-2497.