Monday brought about the fifth day of the trial against Gabriel Salyers. On that day, the 32-year-old accused of murdering an infant took the stand.
During examination, Salyers testified in chronological order the week leading up to the death of 18 month old Jaxxon Sullivan.
Shelly Wireman, the boy's mother, also was called to testify Monday, but chose to invoke her fifth amendment rights.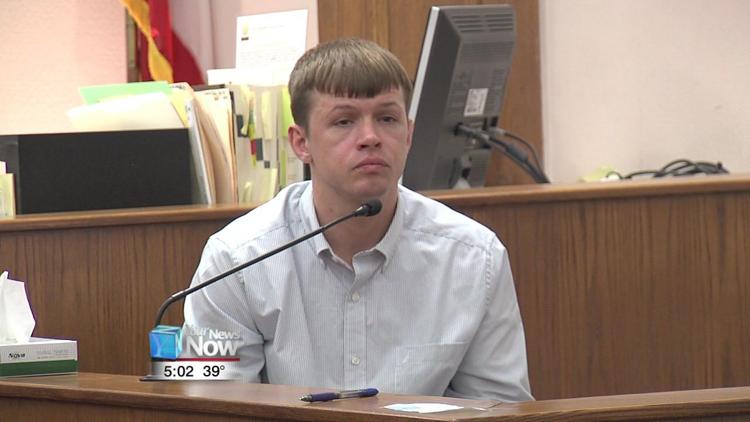 Towards the end of the examination of Salyers is when he said his first interview with detectives, when he said he didn't know why this happened and denied all wrongdoing, was the truth. He also said he lied in his second interview about accusations toward Wireman and that he gave a false confession.
"I was just scared, but when they wouldn't stop coming at me over and over and over again, for four hours straight, they broke me down," said Salyers on the stand. "Ok. I did not do the things they got me to say. And I think the detectives know that themselves too. They know what they done."
During cross examination, Salyers testified that he was the last person to see Sullivan alive before Wireman found him unresponsive the night of April 1, 2018. Salyers would later testify he wasn't the last person to see him alive.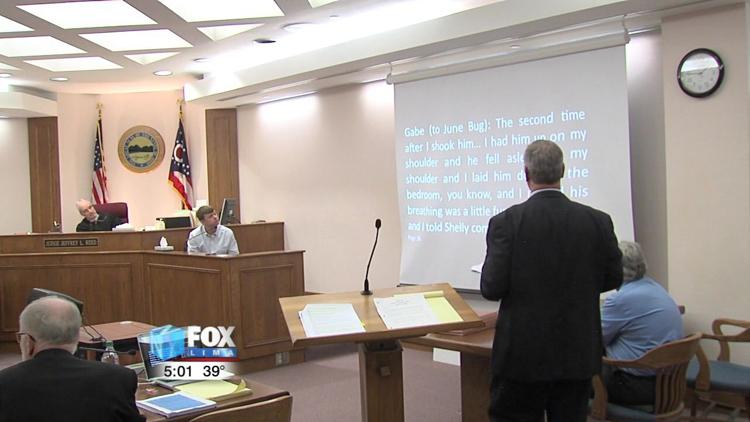 After Salyers' second interview with detectives, he spoke to five people on the phone. Prosecution brought up that he admitted to those family and friends on the phone what he did, but Salyers said he lied about flicking the infant's penis.
"Would it surprise you, you admitted it 32 times?" Juergen Waldick, Allen County Prosecutor asked Salyers.
"No,' Salyers said.
"Would it also surprise you that you admitted on 17 occasions that you pushed your fist into Jaxxon?" Waldick said.
"No," Salyers replied.
Closing out the cross examination, text messages between Salyers and Wireman were revealed. Salyers texted Wireman the night of the incident, 'Tell everyone I didn't do anything and his bruise is from falling on a toy.'
The trial will pick back up on Tuesday where it's expected closing arguments will take place before the jury begins deliberation.